Name: Paul Worley
EMail: crah@infonline.net
DOB: 5/1/64- MAYDAY! MAYDAY!
Yes, that makes me a Taurus!
Home Town: Sharon, PA- Home of the BEST wings on Earth!
Employment: Manager type for Pizza Hut (see the shirt? Free advertising.) Wouldn't you like a pizza right NOW?
Children: None human, but we have 2 cats, (Dawn and Scamper) and a stuffed tiger named Ceaser
Hobbies: Collecting all kinds of movie stuff. Ask where to send YOUR unwanted collectables!
Likes: Sci-fi, classic rock, greek and mexican food, sleeping late.
Dislikes: veggies, country music, shopping channels, winter
In my Spare time: Spare time... What's THAT?!?!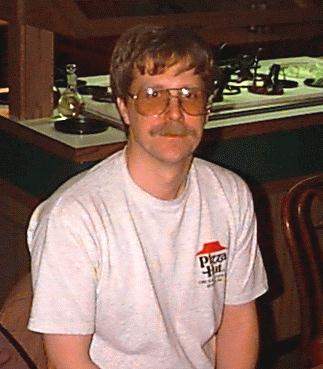 ---