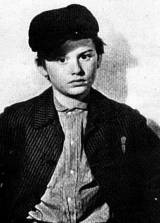 Roddy in How Green Was My Valley (1941)



from
CHILD
STAR
to
MOVIE
DIRECTOR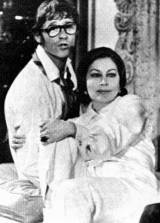 Roddy directs Ava Gardner in Tam-Lin



"I'm a theatrical nut."
These were the first words Roddy McDowall said to me (after we had quickly introduced ourselves) when I met him recently in the lounge of Mayfair's Connaught Hotel. If I looked a little puzzled, he immediately added, "I mean, I love collecting old movie and theatre magazines" ... and that, of course, made him one of Us, by which I mean one of Me and You, for let's face it, aren't all of us readers of movie magazines, collectors? Don't we all


hang on to our copies like gold dust and wish we had more?
Roddy McDowall has a spacious bachelor apartment-studio on New York's Upper Central Park West, filled with his books and extensive record collection, not that he can have much time for settling down to reading and listening sessions, for he is continually working: either acting in films or on stage, as a professional photographer or in his new role of film director.


His recent London visit was partly to attend to the final cutting, editing, and as he called it "marrying" stages, of The Ballad of Tam-Lin, the Alan Ladd, Jr. and Stanley Mann production he directed, and which stars Ava Gardner and Ian McShane. Completed nearly two years ago, the film has been delayed through financial troubles which hit the distributing company, but it should be seen on our screens soon now.